TRZ Summer Camp 2018: June 13th to August 15th
TRZ Summer Camp has an exciting program for children ages 2-5 years old. Flexible weekly scheduling 7:30 AM to 5:30 PM.
Through arts and crafts, music, dancing and food, we will explore a new theme each week. We have weekly water play with wading pools and lots of fun water toys.
Special fun programs at our camp also include a Bubble Show, Pump 'n' Splash, a Bounce House, and a Piñata Party.
Weekly Karaoke, Popsicle Cart, Dance-A-Thons and the celebration of Shabbat.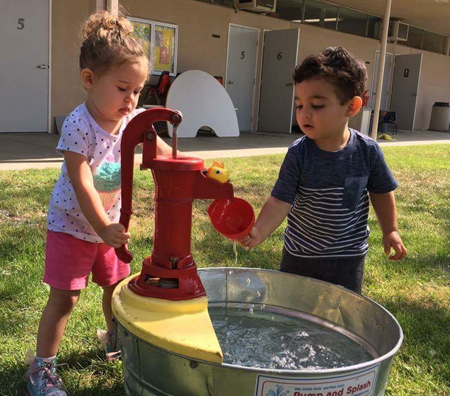 Wed, February 20 2019
15 Adar I 5779
Sundays, From 9:30am to 10am
All Events
TRZ Men's Club Friendly Dinner


Friday, Feb 22nd

6:00p

to

7:30p




TRZ Men's Club Friendly Dinner

Bingo with Bubbies & Zaydies too!


Sunday, Feb 24th

12:45p

to

3:45p




Join us for our Annual Fundraiser for USY Scholarships. It will be a fun afternoon of Lunch, Bingo, Prizes, raffles and yummy treats!

Paint Night


Sunday, Feb 24th

6:30p

to

9:30p




Paint Night

Religious School Fundraiser: Last Day to Order Candy
Monday, Feb 25th (All day)


Religious School Fundraiser: Last Day to Order Candy

Kadima's Talent Show & Slumber party


Shabbat, Mar 2nd

7:00a

to

9:00a




Join us for a very fun event. Kadimanicks prepare a fun talent to share. Get ready to be entertained by your favorite TRZ friends and then get cozy in our sleeping bags and watch a fun movie! We will have breakfast in the am and then send those attending Hebrew School to class!

Men's Club Speaker: A Physician's Personal Account of the Yom Kippur War


Shabbat, Mar 2nd

6:30p

to

9:00p




Men's Club Speaker: A Physician's Personal Account of the Yom Kippur War

Preschool Movie Night


Sunday, Mar 3rd

4:00p

to

6:30p




Preschool Movie Night

Find your Makom (Spiritual place)


Sunday, Mar 10th

9:30a

to

8:15p




Enjoy a day of exploring spiritual connection in ways you may not have thought of. Meditation, food, mitzvot and tribal Jewish art are a few of the avenues we will explore. It will be an amazing day geared for 7th-12th graders.

Men's Club Temple Brunch


Sunday, Mar 10th

11:00a

to

2:00p




Men's Club Temple Brunch

Torah Fund Play


Sunday, Mar 17th

5:30p

to

8:30p




Torah Fund Play
Wed, February 20 2019 15 Adar I 5779